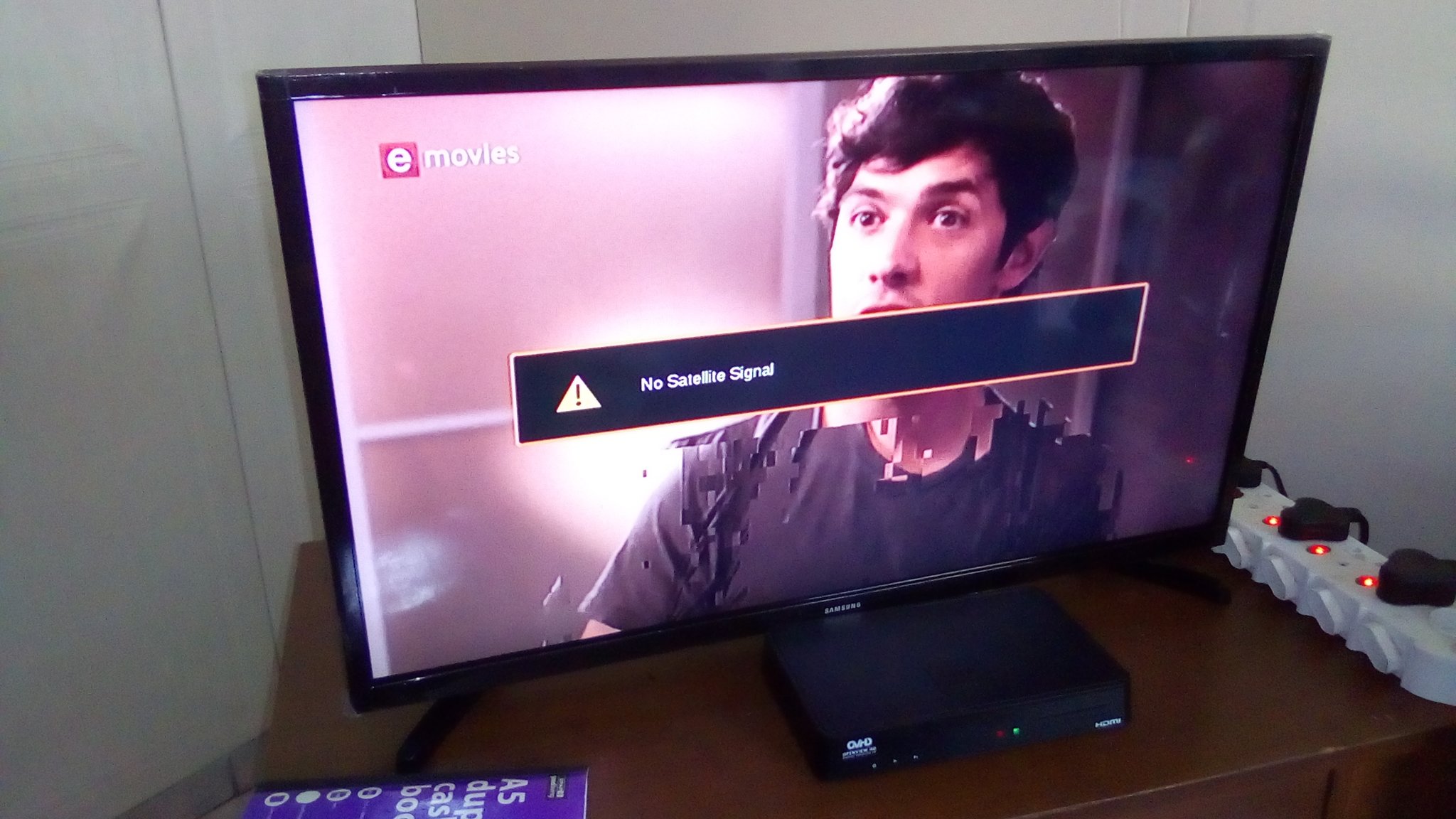 Each DStv customer may experience aggravating OVHD no signal or No signal errors. There is no need to panic, though, as DStv no signal messages are typically just a technical issue brought on by an incorrectly aligned dish, a faulty LNB, bad weather, or connections that have gone wrong.
Simple solutions to your DStv/OVHD no signal issue
If you are seeing an OVHD no signal notification, severe weather is probably to blame. It can also be an issue brought on by malfunctioning accessories. You should not be concerned; your DStv decoder only shows an error message when there are signal issues.
Our followers frequently ask us questions about the OVHD no signal issue. We have made an effort to address the most frequent questions and their answers in this article.
Question #1
How do I reset my DStv/OVHD decoder to factory settings?
The cause of the DStv no signal error message is generally a bad installation. If you're trying to troubleshoot, you should be aware that this error message could be caused by either a misaligned dish or a faulty LNB. Incorrect decoder settings, faulty wires, or a loose F-connector plug could also be to blame. By doing a simple factory reset on your DStv decoder, you can correct incorrect decoder settings. The instructions for factory resetting your DStv decoder are listed below.
On your remote, select the blue "DStv" button.

Go to the Settings section.

Choose System Setting from the drop-down menu.
Choose "Reset Decoder Setting" from the menu.
Now select "Reset to Factory Defaults" from the menu.
Boom! Your DStv decoder has successfully undergone a factory reset.
The steps to achieve a factory reset of your OVHD decoder are as follows.
Press Menu on your remote control.
Click OK what should I do if I see no signal on DStv or OVHD? Enter by going to Settings on the screen. What should I do if I see no signal on DStv or OVHD?
Choose installation from the dropdown option, then click OK.
Enter the number 1234 if a parental PIN is requested.
You see a new menu, and you must select "factory reset" by clicking "OK."
By selecting OK once more, you may start the channel search.
This is how the Openview no signal issue can be fixed.
Question #2
What do I do if there is no signal on DStv or OVHD?
The issue of DStv/OVHD no signal is typical and is regularly discussed in online forums. Signal quality is determined by the signal-to-noise ratio. Poor signal quality can be caused by a variety of factors, including a combination of these factors. After installation, the LNB's angle on the satellite dish may change, which could cause a signal error. It has been observed that the vast majority of complaints about poor signals are made when the weather is unfavorable since it can alter the LNB settings.
Low noise block down converter is known by the acronym LNB. This tiny gadget mounted on the dish captures the radio waves the satellite dish picks up. These are transformed into signals that are transmitted via wires and are then decoded by the decoder on your TV monitor. There is no need to fear if there is no signal on your DStv. To find When there is a voltage spike, the decoder is to blame. rue source of the issue just follows these easy steps.
Step #1- Take a close look at the connections
At one or more locations, connections might be found to be slack.
Step #2- Check the weather condition
Signal quality may be poor because of inclement weather, especially cloudy weather conditions.
Step #3- Restarting the decoder
The decoder is the culprit when it experiences a surge in voltage.